Videos
Leadership and insightful videos from Oxford Financial Group, Ltd.
Research and Market Insights
About Oxford
What Makes Us Oxford
A well-developed sense of our philosophy, extremely personalized service, longevity and permanence and our clients working directly with partners of the firm are some of the characteristics that make us Oxford.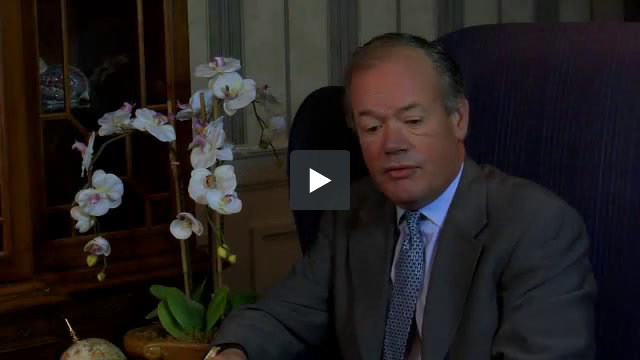 The Oxford Advantage
Jeffrey Thomasson, Chief Executive Officer and Managing Director, talks about the Oxford Advantage and how being completely fee only eliminates conflicts of interest.
Office Video Tour
Like everything at Oxford, our offices are designed around you—a warm, welcoming interior that reflects traditional values and unwavering client support. Our offices are more than a workspace, it's where we help individuals and institutions achieve their goals and aspirations. We invite you to take a virtual tour of our Indianapolis office to see what makes Oxford one of the Midwest's leading investment partners.
Oxford Financial Group, Ltd. is an investment adviser registered with the U.S Securities and Exchange Commission. Registration does not imply a certain level of skill or training. More information about Oxford Financial Group's investment advisory services can be found in its Form ADV Part 2, which is available upon request.

Past performance is not indicative of future results. The opinions expressed are those of Oxford Financial Group's Investment Team. The opinions referenced are as of the date of the publication and are subject to change due to changes in the market or economic conditions may not necessarily come to pass. Forward looking statements cannot be guaranteed. This not a recommendation to buy or sell a particular security, nor is it financial advice or an offer to sell any product. The Chartered Financial Analyst (CFA) charter is a globally respected, graduate-level investment credential established in 1962 and awarded by CFA Institute — the largest global association of investment professionals. To earn the CFA charter, candidates must: 1) pass three sequential, six-hour examinations; 2) have at least four years of qualified professional investment experience; 3) join CFA Institute as members; and 4) commit to abide by, and annually reaffirm, their adherence to the CFA Institute Code of Ethics and Standards of Professional Conduct. The CFA Program curriculum is updated every year by experts from around the world to ensure that candidates learn the most relevant and practical new tools, ideas, and investment and wealth management skills to reflect the dynamic and complex nature of the profession. CERTIFIED FINANCIAL PLANNER™ (CFP®) certification is obtained by completing an advanced college-level course of study addressing the financial planning subject areas that the CFP board's studies have determined as necessary for the competent and professional delivery of financial planning services, a comprehensive certification exam (administered in 10 hours over a 2 day period) and agreeing to be bound by the CFP board's standard of professional conduct. As a prerequisite the IAR must have a bachelor's degree from a regionally accredited United States college or university (or foreign university equivalent) and have at least 3 years of full-time financial planning experience (or equivalent measured at 2,000 hours per year). This designation requires 30 hours of continuing education every 2 years and renewing an agreement to be bound by the standards of professional conduct. OFG-20-03